I was at Apostacon this weekend, which was a ton of fun! I gave blood, as seen in the picture.
The speakers were wonderful, all the people I met were great, and I learned so much! Also, I bought a new dress for the occasion, and I was quite excited to début it.
One of the talks that resonated with me the most was "Life without Faith", which was given by Teresa Macbain.
The first thing she recommended was to go online to take a quick quiz to find your virtues. Now, when someone asks you "What is your purpose in life?" you can reply with your virtues and how you are pursuing them.
In my path to becoming an agnostic atheist, it was really hard to figure out what I was doing with my life. My church life both in Catholicism and Mormonism were very prescriptive in what my goals in life should be. Although neither of those lists resonated with me, it was comforting to not have to decide my "Ultimate Purpose of Living".
The "Ultimate Purpose of Living" sounds like an evangelical TV show or a scary Monty Python-esqe quest.
Don't forget your coconuts.
I took the quiz. My top 5 virtues are –
Love of Learning
Love
Humor
Curiosity
Creativity
My bottom virtue was Spirituality. Ha. Ha. The quiz website has a bunch of suggestions and explanations of each value. I'm going to contemplate each value starting from the top and work my way down. (That's what she said.)
Three of my virtues (love of learning, curiosity, and creativity) fell into the overall core virtue of "Wisdom & Knowledge."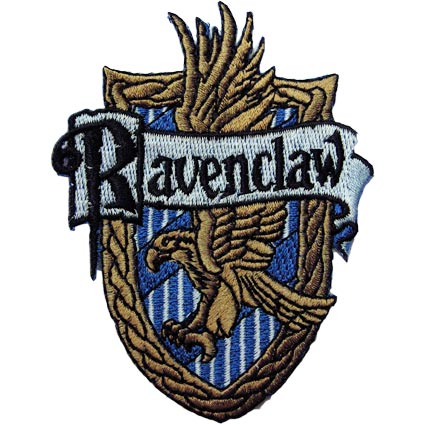 I'm a Ravenclaw!
It was not a shock to me that "Love of Learning" was my top value. I already knew that. It's why I read too much and love taking classes. Learning is my favorite.
Apparently, too much "Love of Learning" leads to "know it All"-ism, and too little leads to complacency and smugness. Being called a know-it-all is a shame trigger that sends me straight back to my 13, gangly, pimply-faced self.
Point illustrated.
As for goals, I am stealing this one, "Identify topics about which you can share your knowledge with your peers. Share information in a humble, conversational manner."
Update blog on weekly basis.
Keep me accountable! Yell at me if I don't write anything.
Love being my second virtue was surprising to me. I was trying to figure out how I express and fit in to this virtue. The last sentence of the description got me, "They experience a sense of deep contentment from their devotion." I have a small group of people whose opinions I value greatly. Having a core group of people I can rely on for help and give help to is a great comfort to me.
This is why the hardest part of being away is missing out on people's special events. I've missed a few birthday parties (I LOVE birthday parties) and other gatherings celebrating people I care about. I explicitly made sure I was home for the last 2 weeks of October because my people love Halloween. It is our substitute Christmas. The parties are always fun. The one that I like best allows me to dress as whatever (and I mean whatever) I want and be appreciated for who I am.
This goal was difficult, but I picked, "Plan and host a dinner party with your significant other. Enjoy the process of preparing it together." I like having a bunch of people over for a themed party and want to incorporate this into my life more often. (Also, I already have a "Basic Bitches and Lumbersexuals" party planned. PSLs and Beards for everyone!)
Host a gathering for every season. (Spring – ?, Summer – ?, Fall – Basic Bitches, Winter – Festivus)
I might need help coming up with spring and summer party theme.
Humor was not surprising. I make sure to insert a healthy amount of sarcasm into everyone's day. "Buffoonery" is too much Humor.
He he… Buffoonery
I don't know about goal making for this one… Wait, I've got one.
Be funny when appropriate.
I'll do the other ones later. Maybe. I'll consider it.